EPK
Electronic Press Kit – for access to video and high resolution images, please contact: felatour2013@gmail.com
This page is currently being updated.
Please contact:
Roy Rosenthal, Creative Marketing Manager with any questions or requests. felatour2013@gmail.com
Direct Line: 212-677-1450
Photos:
Videos – more available at our YOUTUBE PAGE.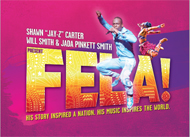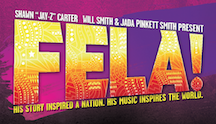 Please email felatour2013@gmail.com for access to current hi-res logo files and images
Other:
CMYK Logo on Transparent
RGB Logo on Transparent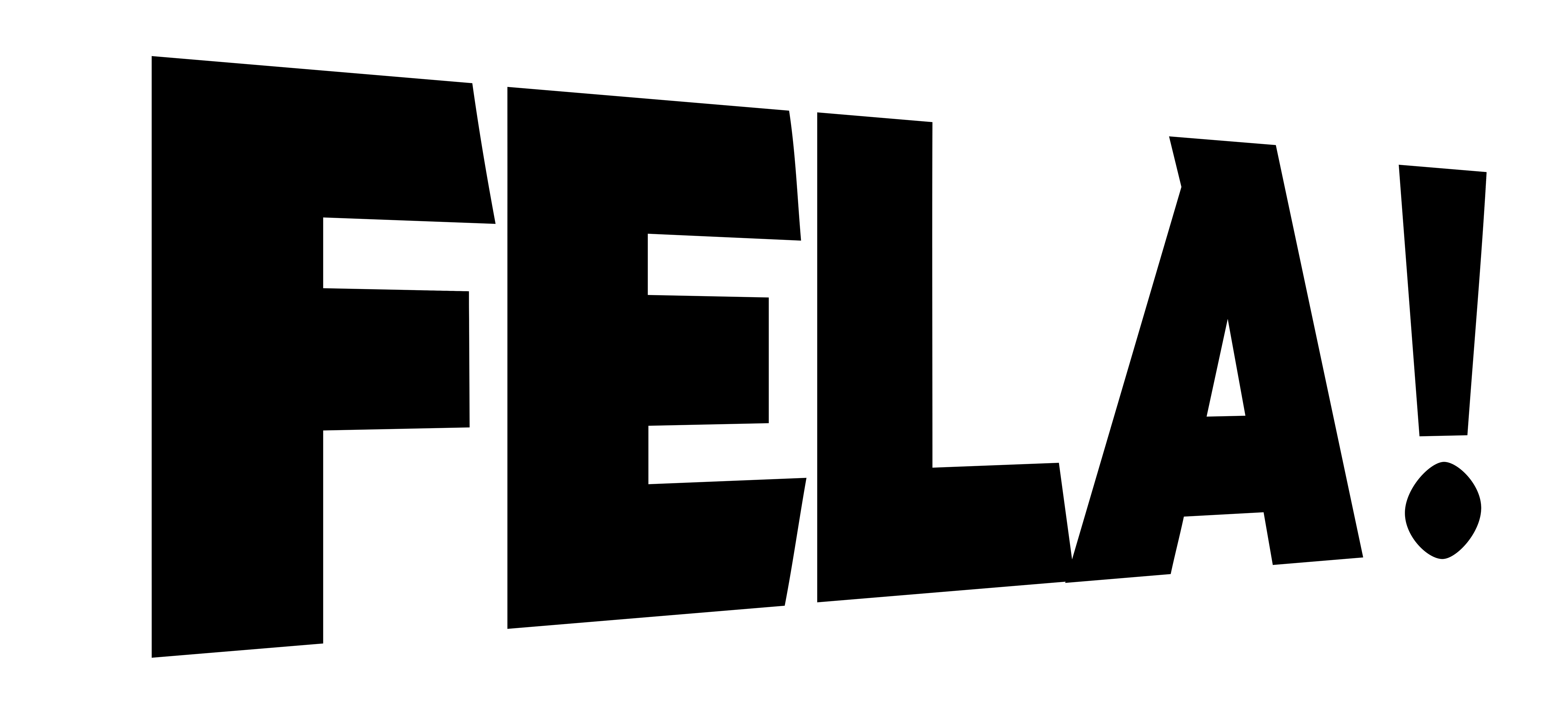 Black Logo on White
Click here for hi-res download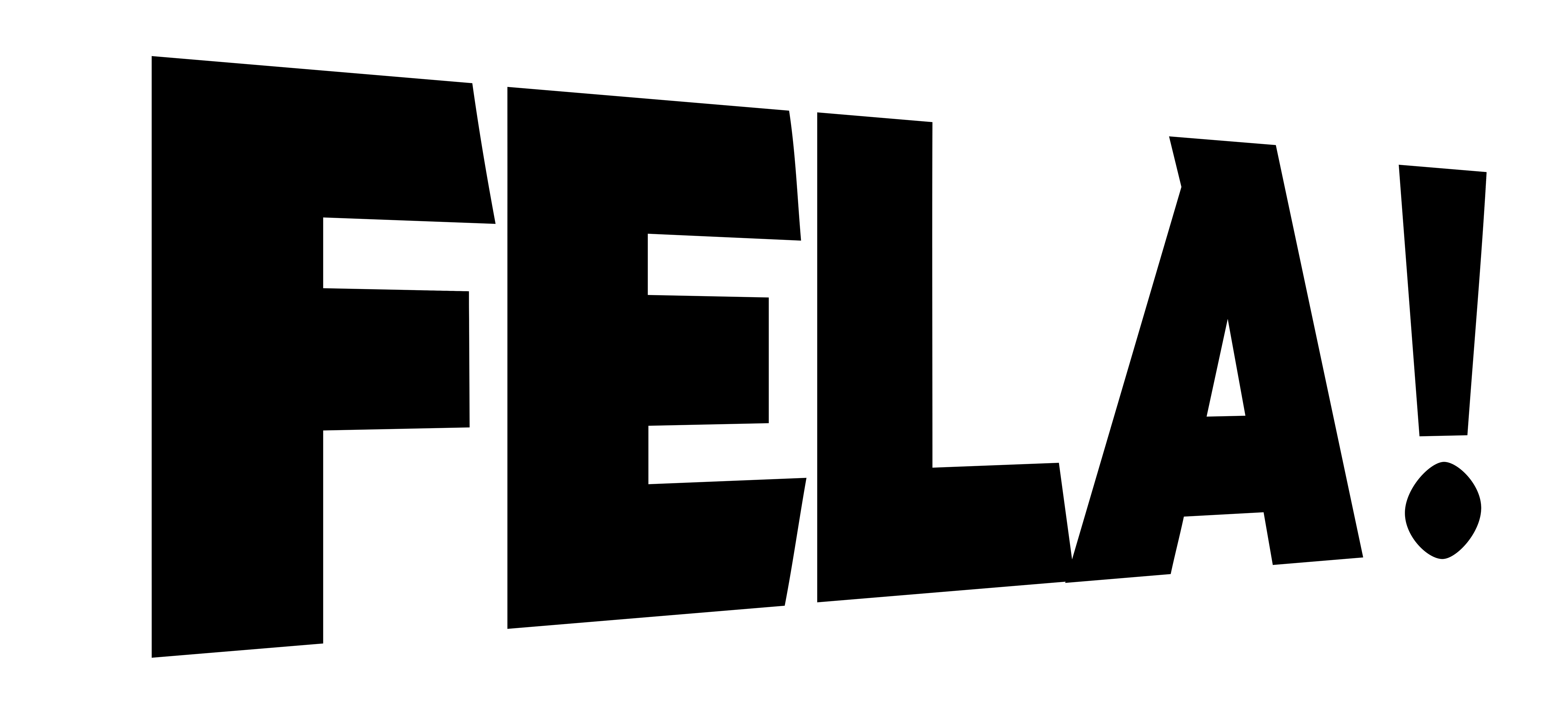 Fela Summer Logo
Click here for hi-res download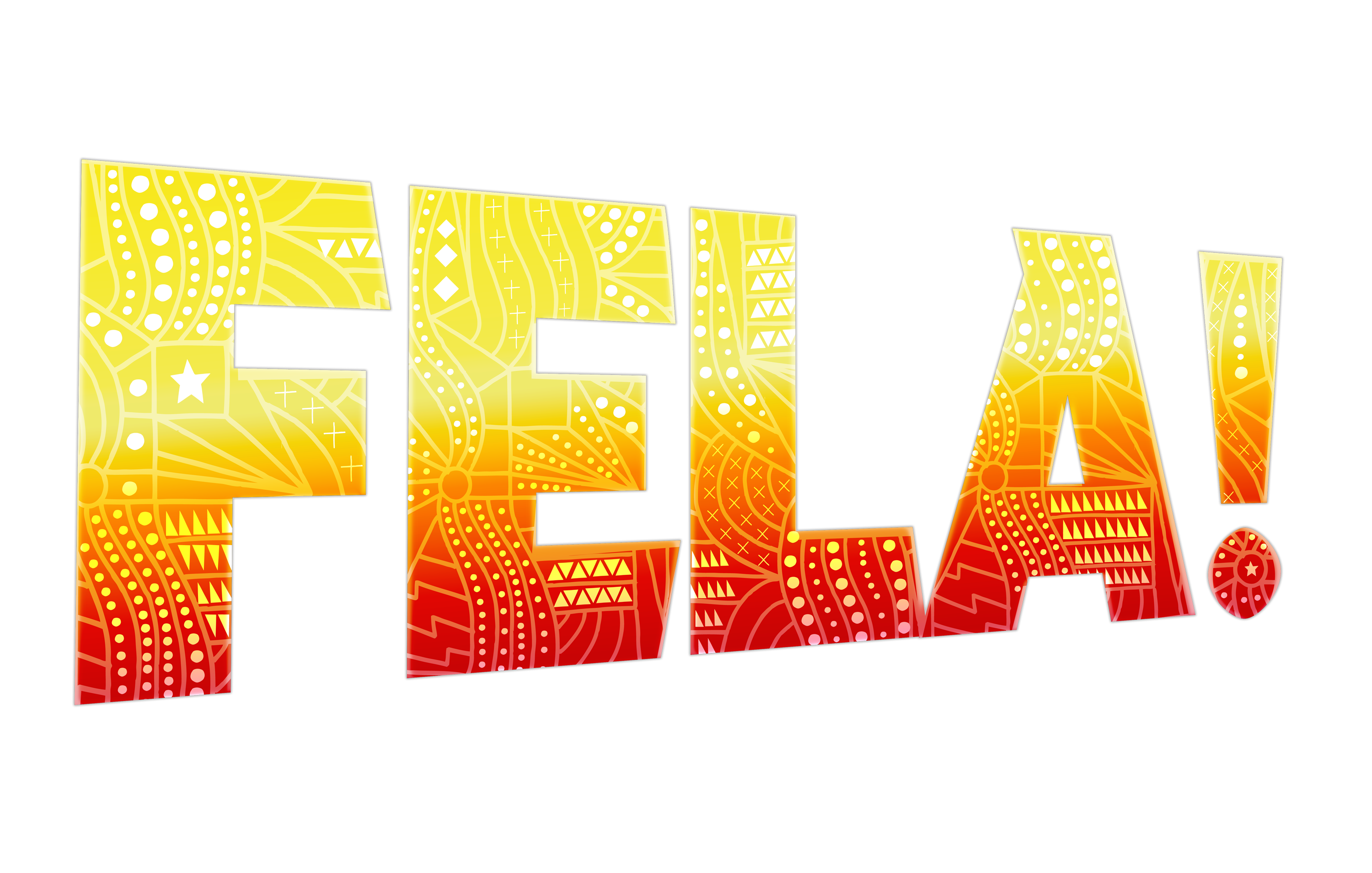 Fela! Fonts
COPY:
FELA!, the joyous dance, theater, music spectacle, has thrilled audiences in three continents. The Tony Award® winner, directed and choreographed by Bill T. Jones explores the extravagant world of Afrobeat legend, Fela Kuti. FELA! comes to Chicago's Oriental Theater following its sold-out run at London's prestigious National Theatre where The Guardian's Michael Billington exclaimed, "It breaks down conventional barriers between stage and auditorium and joins passion and politics. The dancing is ecstatic, the music lifts the spirits, and the stage is alive with movement." After Ben Brantley of the New York Times raved, "There should be dancing in the streets!" Bill T. Jones earned a Tony Award® for Best Choreographer. He was also given the Astaire Award and received a 2010 Kennedy Center Honor along with Oprah Winfrey. 
QUOTES:
"THE HOT (AND SERIOUSLY COOL) ENERGY that comes from the musical gospel preached by the title character of FELA! Feels as if it could stretch easily to the borders of Manhattan and then across a river or two. There should be dancing in the streets!"
– Ben Brantley, the New York Times
"FELA! Is as rowdy as it is rousing. (It) is one of the most ORIGINAL and EXCITING shows to come around in a long while."
– Joe Dziemianowiez, Daily News
"A great humane and transcendental fable come to life, with everything "fable" implies; MYTHIC, FABULOUS and a supreme lesson in living, here supplied magisterially by choreographer BILL T. JONES and his star, SAHR NGAUJAH."
– John Simon, Bloomberg News
"FELA! RADIATES JOY."
-Tom Geier, Entertainment Weekly
"FIVE STARS (out of five) FELA! Is more than a musical; it's an ECSTATIC PHENOMENON."
– Dave Cote, Time Out New York
"BILL T. JONES wildly loose-limbed journey into the throbbing heart of Afrobeat BREAKS BOLD NEW GROUND IN MUSICAL THEATRE."
– David Rooney, Variety
"There's enough energy in the first act of FELA! to short circuit Con Ed. It spills over from the stage and into the orchestra seats. BOUNDLESS AND JOYOUS: This is as close as Broadway gets to fully immersive theatre."
– Elizabeth Vincentelli, New York Post
Run time:
approx. 2 hours and 40 minutes, including intermission
People that have seen FELA!: 
Musicians:
Mick Jagger, Madonna, Prince, Bruce Springsteen, Jay-Z, Kanye West, Nas, Mos Def, Talib Kweli, John Legend, Youssou N'dour, Angelique Kidjo, The Roots, Sting, Alicia Keys, Femi Kuti, Seun Kuti, Patti LaBelle, Aretha Franklin, Ziggy Marley, Franklin, Usher, Beyonce, Janet Jackson, Cassandra Wilson, Stevie Wonder, Smokey Robinson,  Steve Earle, Josh Groban, Karen O, Ornette Coleman, Nick Lachey, Keri Hilson, Eugene Hütz, Harry Belafonte, Zap Mama, Lijadu Sisters, Diana Ross, D'banj, Michael Franti, The Edge
Celebrities:
Michelle Obama,  Bill Murray, Spike Lee, Liya Kebede, Jason Alexander, Kim Raver, Al Sharpton, Gabourey Sidibe, Kym Whitley, Stephanie Zimbalist, James Lassiter, Iyanla Vazant